Turtle Smoothie
Have you ever had a turtle? No, not the 4 legged kind that moves slower than slow. I'm talking about the candy — you know the one that takes pecans and melts sinfully sweet caramel into each nook and cranny and then tops it with chocolate. Yes, that one.
Can there be anything better than taking one of the most amazing candies ever and creating a healthier version of it in smoothie form? Probably not!
Ingredients:
4-6 oz. Hemp Milk (or your favorite nut milk)
1 tablespoon cacao powder
1/4 cup caramel gelato
1 Banana
1/4 avocado, optional (but it does make it very creamy)
1 tablespoon chopped pecans, divided
1 teaspoon caramel Sauce
1 cup of ice
Directions:
Blend all of the above ingredients together, except pecans and caramel. Melt caramel in microwave safe bowl for 10 seconds.
Top with chopped pecans and drizzle melted caramel! Proceed to sip your healthier version of a Turtle!
This recipe was featured on Foodie Friends Friday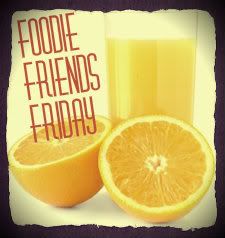 No trackbacks yet.
about 1 week ago - No comments
Translation Blood Orange Chobani Almond Smoothie Ingredients: 8 oz. unsweentened almond milk 1 6 oz. container of Chobani Blood Orange Greek yogurt 1 teaspoon cinnamon 3 tablespoons Hemp seeds 1/2 teaspoon maca 1/2 teaspoon orange blossom extract, optional 1 teaspoon local honey 1 cup of ice 1 tablespoon sliced almonds for garnish Directions: Combine all…