Gluten Free Banana Flax Pecan Pancakes
It's Sunday which means pancakes in our household. Usually we have Coconut Pancakes. And although I do vary it with blueberry/walnut, or blueberry/pecans or cherry/pecans, sometimes you just need a change.
So today, I decided to make Gluten Free Banana Flax Pecan Pancakes using several different flours instead of the pre-made Pamela's Pancake mix.
Ingredients:
1 cup amaranth flour
1 cup tapioca flour
1/4 cup flax meal
1 tablespoon baking powder
1 tablespoon baking soda
1 teaspoon xanthan gum
1 teaspoon cinnamon
1 1/4 cup organic flaxmilk (I used 365 brand from Whole Foods)
1 6-ounce cup Greek yogurt (I used Trader Joe's brand 0% fat Greek Yogurt with Honey)
2 tablespoons honey (or agave syrup)
1 ripe banana, mashed
2 tablespoons melted coconut oil
2 eggs, lightly beaten
1 teaspoon vanilla
2-3 tablespoons of Rice Bran oil for cooking
Directions:
In large bowl add the dry ingredients (first 7) and mix thoroughly.
In a medium bowl, add milk, yogurt, honey, banana, coconut oil, eggs, and vanilla. Mix well.
Add wet ingredients to the dry ingredients. Stir together until dry is completely incorporated. Let stand for 15-20 minutes.
Heat pan over medium heat. Add enough Rice Bran oil* to pan to have a light coating. I use a pastry brush to spread the oil around.
Use 1/4 measure to drop batter into pan. Cook until gold brown — start checking when you start to see bubbles forming. Flip and cook on the other side until golden.
You will need to add more Rice Bran oil when you are cooking the next batch. Again, spreading the oil with the pastry brush.
Yields approximately 18 pancakes. Serve with sliced bananas, pecan halves, and maple syrup.
* Rice Bran oil has a high smoke point, so is great for stove-top use. Alternatively, you could use coconut oil.
I shared this recipe over at Laura's Gluten Free Pantry for Allergy-Free Wednesdays

This recipe was also shared for Gluten Free Fridays at Vegetarian Momma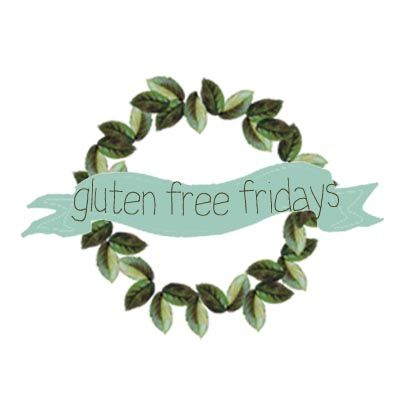 No trackbacks yet.
about 2 weeks ago - No comments
Translation Lemon Ricotta Cheese Pancakes with Strawberries Yields: 12 pancakes Ingredients: 3/4 cup gluten free all-purpose flour 1 tablespoon baking powder 1/2 teaspoon ground nutmeg 1/4 teaspoon salt 2 tablespoons sugar 1 cup grass fed ricotta cheese 2 eggs 2/3 cup non-dairy milk (I used cashew milk) 1 lemon, zested and juiced Butter, for griddle…